From New York and North

Take the NJ Turnpike to the PA Turnpike (exit #6)
Take the PA Turnpike to exit #25
Follow signs for Germantown Pike West. Turn left at the end of the exit ramp onto Plymouth Road.
Go to the first light and turn right onto Germantown Pike West.
Go 9 lights (2.1 miles) and turn right onto Arch Road.
Follow Arch Road 1.1 miles to the end and turn left onto Jolly Road.
Continue on Jolly Rd. to Mermaid Swim and Golf Club entrance on the left.

From Delaware and South

Take I95 North to Route 476 North
Take Route 476 North to Exit #20 (old exit#9)
Take Germantown Pike West (9 lights - 2.1 miles) and follow above directions

From Center City Philadelphia

Take Route 76 West (Schuylkill Expressway) to Route 476 North
And follow above directions from Delaware and South

From Lancaster and West

Take the PA Turnpike to exit #25
Then follow the directions from New York and North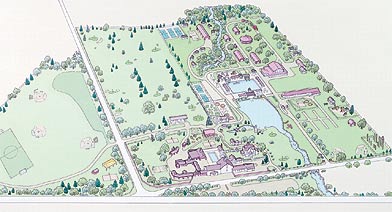 Interactive Map of facilities coming soon!